Make Hope Possible and See Receivers Become Givers
Breaking the cycle of dependency through serving others, developing skills, and thinking differently
Breaking the cycle of dependency through serving others.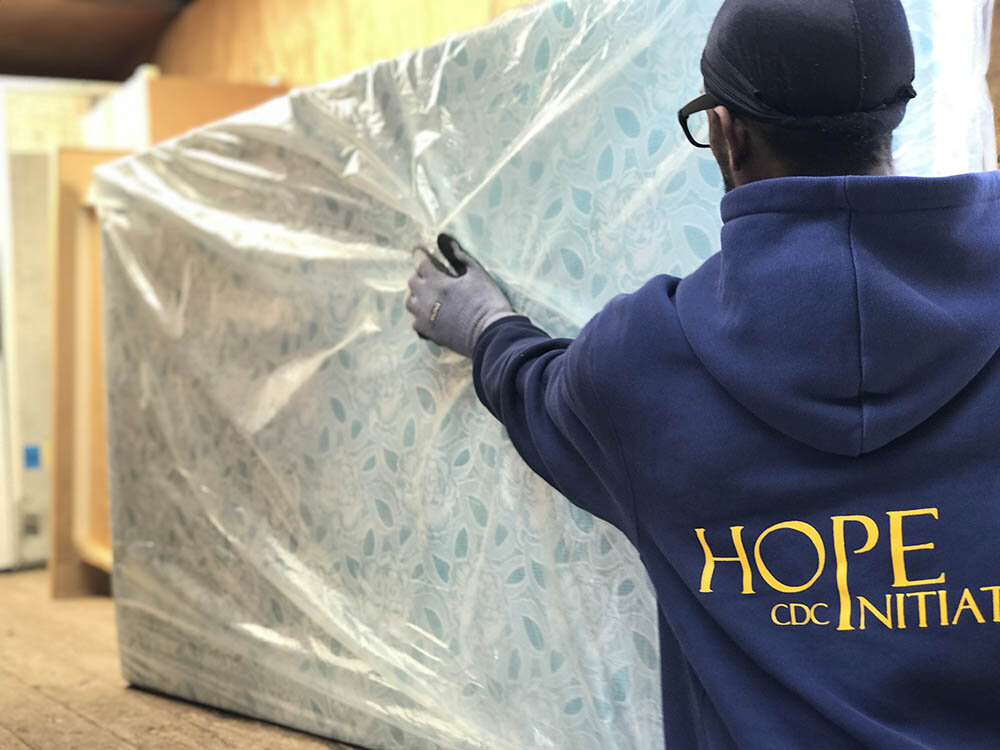 From small apartments to office complexes Hope Initiatives provides moving services to government agencies, local organizations, and private citizens.
We have completed over 3,500 moves since 2006.
Hope's Woodworks operations builds institutional furniture for distribution to families in need. We also provide household staples such as cleaning supplies so that a family is immediately functional.
We manufacture 12,000 - 15,000
pieces of furniture annually.
CUSTOM FURNITURE MANUFACTURING
We build specialty furniture items ranging from beds and bookcases for educational institutions to benches and planters for community improvement initiatives.
We have over 10 years of experience in crafting for unique client needs.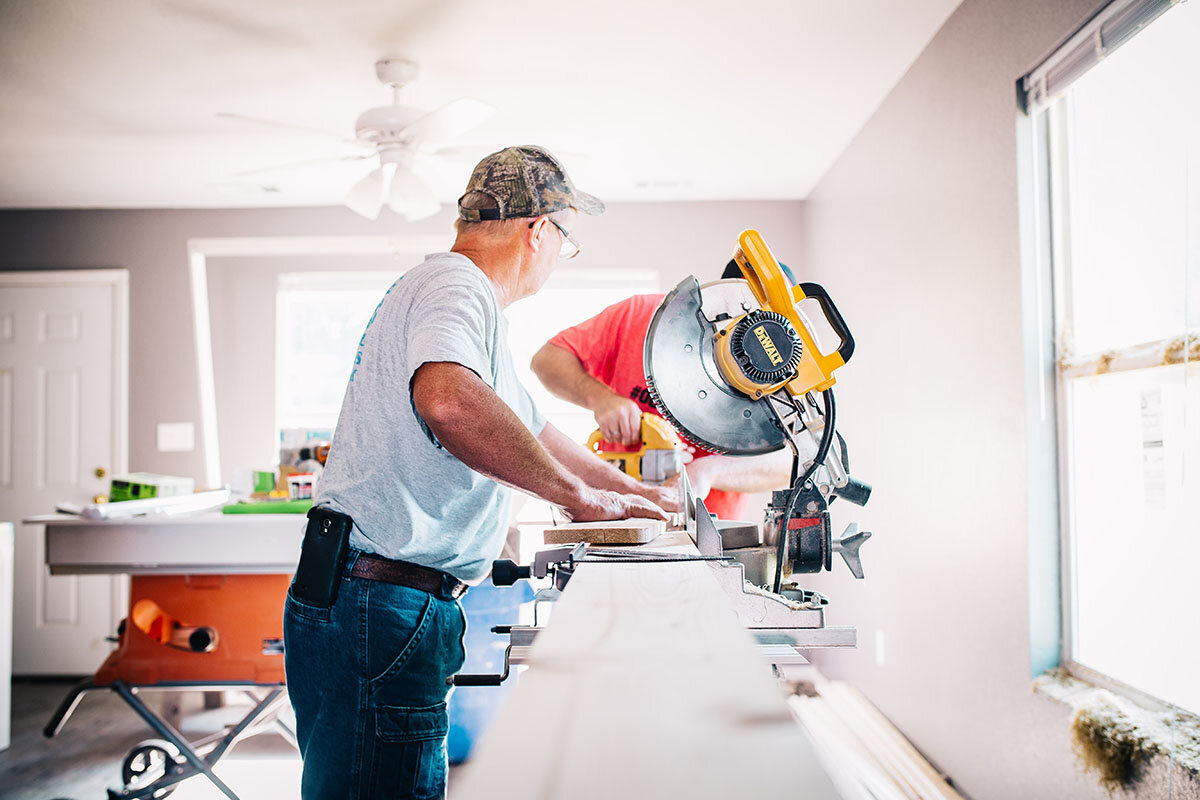 Need help with interior demolition? Building a customer service welcome counter? We can do it!
We do the busy work so you can do the real work.
Hope Initiatives makes quality affordable housing available through our agency partners to those in need. We purchase and rehab existing homes and provide ongoing property maintenance.
We make quality living possible to 6 individuals and families in need.
Breaking the cycle of dependency through developing skills.
Our services create opportunities to equip employees, trainees, and volunteers with carpentry and wood working, welding, Computer Numerical Control (CNC), customer service, storeroom management skills and more. It is pure on-the-job training, which is a preferred way of learning for many. Clients leave our premises with jobs skills that can be applied in a variety of professions ranging from construction to customer service to manufacturing.
And it doesn't stop there. Individuals who have struggled with addictions, incarceration, and poverty are often in need of coaching to develop the discipline of work. Our Life Coaches work with individuals collectively and one-on-one to build job readiness and retention skills. Most employers can build from a foundation to teach their physical work requirements. They need people with the willingness and discipline to work. We aim to provide them with proven people.
Breaking the cycle of dependency through thinking differently.
Recovery from the loss of self-worth that accompanies chronic poverty and unemployment, substance abuse, and incarceration requires healing. As a Christ-centered faith-based organization, Hope Initiatives believes that God does not make "throw away" people. In fact, we believe He has an awesome plan and purpose for every life, and desires the best for every person. For those who are willing, we offer Christian bible study, prayer, and biblical counseling that helps to shift the mindset from "I'm not worthy" to "I am wonderfully made". From "I'm poor", to "I have gifts, skills, and talents that matter to someone and that can help me to become self-sufficient". From "I can't make it" to "I can do it!"